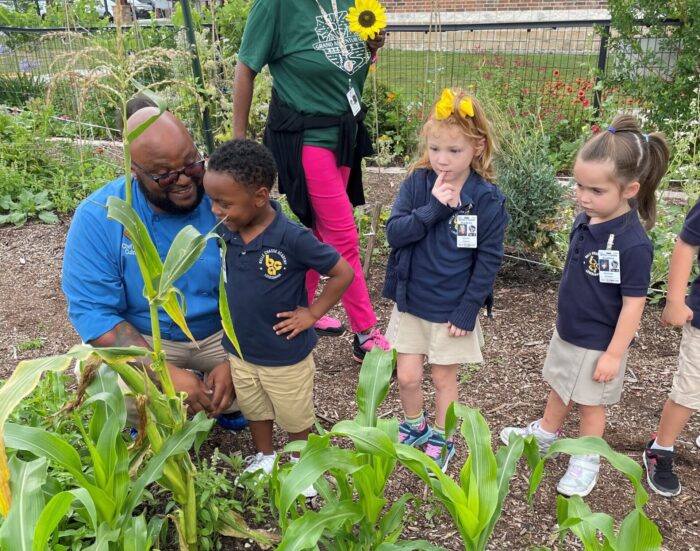 Donor Spotlight: Stanley E. Hanson Foundation
Stanley E. Hanson, a U.S. Navy veteran and global philanthropist, is remembered fondly by Chris Jones and Jim Kilkowski, trustees of the Stanley E. Hanson Foundation. His enduring legacy has benefited numerous organizations since its establishment, and Emeril Lagasse Foundation proudly stands among them.
From North Dakota, Hanson joined the Navy as a machinist after graduating from high school. While in the Navy, Hanson's passion for business led him to establish his own company called ACRA Aerospace in 1959, which proved to be a remarkable success.
Upon his passing in 2009, Hanson established the Stanley E. Hanson Foundation as his enduring legacy. Today, with the guidance of trustees Jones and Kilkowski, the Foundation continues its philanthropic endeavors by supporting various organizations across the United States. The two men reflect on the Foundation's mission and its establishment in honor of Hanson.
"Stan had a really big heart. He was a very generous guy, and he was significantly involved in charities while he was alive. It's that spirit that we use and try to continue the work for him," Kilkowski shared.
The Stanley E. Hanson Foundation focuses its efforts on supporting charities dedicated to benefiting children, veterans, and animals—causes that were close to Hanson's heart throughout his life.
Jones shares what made him eager to become involved "When we learned that the Foundation was expanding Emeril's Culinary & Garden Teaching Kitchen, we saw the potential to make a large impact on a nationwide scale."
Jones and Kilkowski have also enjoyed events the foundation has taken part in and put together such as Line, Vine & Dine and Carnivale du Vin.
"Everybody is so optimistic, and there are jokes about southern hospitality, but it's real, and everyone is as nice as they could possibly be in terms of trying to make the events enjoyable," Kilkowski said. "Emeril takes care of the food, and the food is exquisite. Wines are spectacular and done without losing sight of the fact that we are really trying to make people's lives better."
Both Jones and Kilkowksi enjoy seeing the valuable work that is done at Emeril Lagasse Foundation. They appreciate witnessing how it changes the lives of children.
The Stanley E. Hanson Foundation's dedication to supporting charities is inspirational. The commitment of Jones and Kilkowski plays an important part in allowing our programs to continue to grow in order to help more children gain the essential culinary and life skills that they will need in the future. We are incredibly grateful for their transformational support!