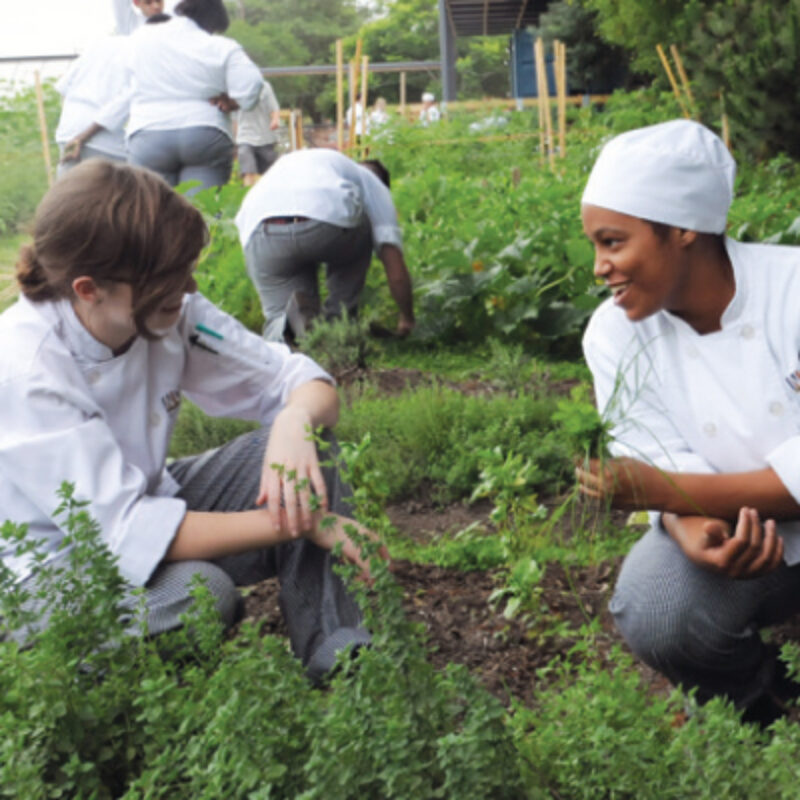 100% of NOCCA 2021 CULINARY ARTS graduates received scholarships to schools of their choice.
CAFÉ RECONCILE assisted 69 alumni in accessing unemployment benefits, resulting in economic benefit totaling over $500,000 in 2020
300+ children received Ecology Center Field Kits packed with seasonal produce, nutritious recipes and more.
99,615 Lbs of food delivered to families in need during the pandemic with DC Bilingual's monthly ingredient box & ready-made meals programs.
Food For Thought connected over 1,000 families to food access programs through their free texting service launched this year.
Members of the SproutNOLA community garden have received 12-month access to free gardening space, seeds and plants to continue to learn, grow, and cook as a family.
1,200 children and adults with developmental disabilities supported at ARC CULINARY in 2020.