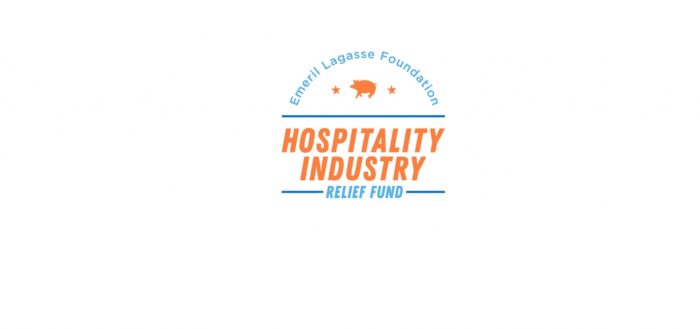 Hospitality Industry Relief Fund Grantee: Graham C.
Graham C. has spent nearly two decades in the Orlando area perfecting his mixologist skills. He has created cocktails for the menus of various bars and restaurants, and he has earned national recognition at mixology competitions. Along the way, Graham and his wife, Holly, wanted to start a family and were saving for in vitro fertilization. Then the COVID-19 pandemic hit.
Like millions of other hospitality workers across the country, Graham found himself unemployed with bills piling up. Their savings were quickly depleted to cover basic needs. Holly has a chronic medical condition that required two kidney transplants. While she is healthy, her medical expenses have added up.
Graham was able to return to work after five months of being unemployed. Many of the bars and restaurants that have reopened are dealing with new government-mandated restrictions and a struggling economy. The result is limited hours and pay cuts for returning employees. While Graham feels fortunate to be working, he has no health insurance and very limited income.
We were on COBRA, but that was very expensive and we had to not only drain our savings, but we had to seek outside assistance as well," Graham says. "Now that I'm back to work, I have since lost COBRA, but my company is having issues signing employees back up for insurance. We are unfortunately without insurance at the moment and cannot afford Holly's regular visits. There are a lot of people out there who see COVID as no big deal or as serious as a common cold. But for us health and safety are vital. The last thing we want is to be a statistic.
Graham was recently approved for a grant from the Emeril Lagasse Foundation Hospitality Industry Relief Fund to help with bills and Holly's immediate medical expenses. In the meantime, their plans for a family are on hold, though they have hope things will improve.
Times have been rough on everyone, especially those in the industry." Graham says, "Treat your service staff with the respect and care that they have continued to give you, regardless of what they are going through.
The hospitality industry is in crisis, and so many people like Grant need help. Please consider donating to the Emeril Lagasse Foundation Hospitality Industry Relief Fund. Proceeds help pay for basic needs like shelter and food, medical and utility bills. Anyone who has worked in the food and beverage industry can apply for assistance, including chefs, bartenders, farmers, distillery workers and delivery drivers.
For more information, please visit www.boudinbourbonandbeer.com