Gary N. Solomon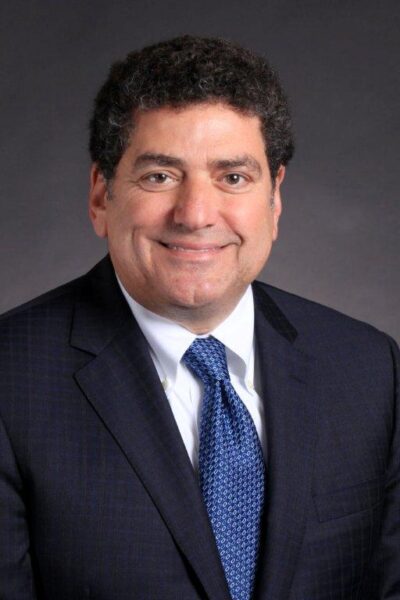 Gary Solomon, Sr., leads an active career in business, civic and non-profit ventures alike.  He started in his father's footsteps, leading the family's business, Gulf States Theatres, a successful chain of movie theatres in the southern United States.  Under Gary's leadership the Solomons sold the business in 1986, and returned to the movie exhibition industry with The Palace Theatres a decade later.
Gary and his wife, Martha, manage a venture capital group with more than 25 years of diverse entrepreneurial endeavors, including New Orleans Original Daiquiris, Semolina Restaurants, franchise locations of Ruth's Chris Steak House, Movietime Video, PHL Leasing Systems, Unishippers, and numerous real estate developments.  The primary business operated by the Solomons today is Crescent Bank and Trust, which has six hundred employees in eighteen states. Crescent Bank will pass one billion in assets in 2013.
Civic activities post-Katrina include serving on the Bring New Orleans Back Commission, the New Orleans Sewerage and Water Board, and the New Orleans Business Council.
Gary has served as past-President of the UNO Foundation  He is the Chairman of St. Andrew's Village and serves on the boards of the American Red Cross, St. Michael's Special School, the Bayou District Foundation, the Emeril Lagasse Foundation, Harry Thompson Homecoming Center, St. Paul's Episcopal School, and the University of Louisiana System Board. He has also served in the past on the board's of Fore Kids Foundation, Greater New Orleans Foundation, and the Louisiana Children's Museum. Gary has also been past chairman of numerous non-profit charitable events. To name a few, The American Heart Association Walk and the Crimestopper's luncheon.
He has been recognized with the UNO Alumni of the Year Award, the City Park Improvement Association past-President's Award, the American Red Cross Humanitarian of the Year, was honored by the Boy Scouts of America, and is a past Young Leadership Council Role Model of the Year.
Gary's greatest honor is the ability to spend his life continuing the legacy of his father and grandfather, both strong business and philanthropic leaders, and with Martha passing on that legacy on to their three sons, Gary Jr., Sam Mickal, and Conway.