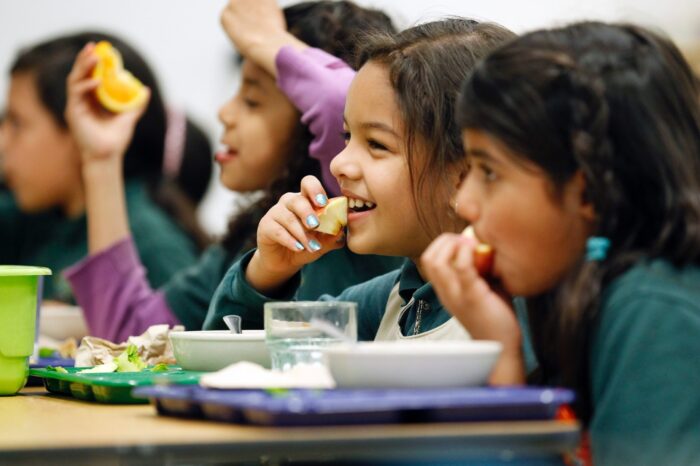 Donor Spotlight: Shipt
They say teamwork makes the dream work, and we are here for it! Our friends at Shipt have stepped up in a big way, and we are honored, excited and ready to turn their gifts into action – action that will change the life of a child.
Students in Emeril's Culinary Garden and Teaching Kitchen program could not flourish without vital support from partners and allies, like our friends at Shipt. We recently had the pleasure of speaking with Khadijah Abdullah, Vice President, Economic Development and Social Impact, and Matthew Spring, Associate Manager, Economic Development at Shipt, to learn more about why collaborating with our foundation means so much to them.
"The Emeril Lagasse Foundation's mission to 'inspire, mentor and enable' and it sits at the heart of the work that we do at Shipt," shared Khadijah. "There is so much alignment, from how we provide access and use our resources as a company to enable individuals and partners to enact their missions. I'm in awe and appreciation of the Emeril family and the way they've used their platform and unique skills to thoughtfully impact their communities through the foundation."
Though best known for its same-day store-to-door delivery services, Shipt is so much more. This partner's commitment to community support is rooted in their every effort – many of which are focused on helping increase access to healthy foods and habits to neighbors across the nation.
What started as a grocery delivery service uplifting neighbors in its backyard of Birmingham, Ala., has since grown into an nation wide company, reaching 80% of U.S. households, with a mission to spark the connections that show why every person counts. Through hard work, compassion and key partnerships with Emeril Lagasse Foundation, Feeding America and others, Shipt's team has positioned itself as a force for health and inspiration to all they serve.
"Our team at Shipt is excited to double our Emeril Lagasse Foundation partnerships from three to six schools in the upcoming school year," said Matthew. "We are proud to be a partner in this work and a place teachers can go when they need resources or ingredients for their students."
Shipt's impact on their community and the realm of healthy eating also extends beyond their contributions to our schools. To this team, food is more than a tasty treat or a source of nutrition. Food is medicine. In Shipt's eyes, there is a deep connection between food security, economic mobility, and access to healthy food which can help heal communities by creating pathways to family sustaining work.
In fact, Shipt is taking this important philosophy across our nation, as they prepare to engage with partners at the White House's upcoming Hunger, Nutrition and Health conference in September. This event is the first of its kind to be hosted in the last 50 years, and Shipt hopes to leverage this moment to raise awareness on how access to healthy food can help combat chronic health issues.
We're thankful every day to work alongside such amazing partners like our friends at Shipt.