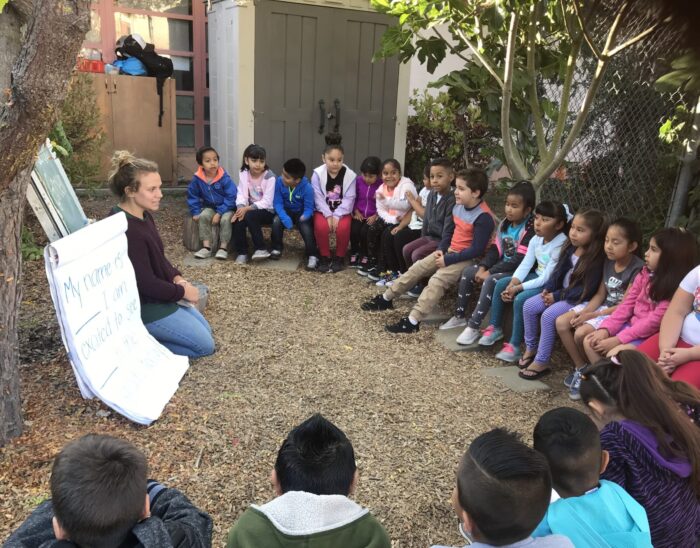 Donor Spotlight: Stephen Bruce
Emeril's Culinary Garden & Teaching Kitchen could not bloom without the support and invaluable generosity of donors like Stephen Bruce.
In 2001, Stephen Bruce, a philanthropist and entrepreneur, began his business by founding an asset management company. After selling his business, he was eager to use his knowledge and expertise to help support children in the community throughout their educational paths. Bruce found supporting Emeril Lagasse Foundation and Emeril's Culinary Garden & Teaching Kitchen to be one of the best ways to do so.
"Most people think that you're only teaching kids to cook, but it's more than that. You're really teaching them the process and how to truly take it from farm to table."
Bruce reflects on how the program also creates an impact outside of the kitchen. "It does a lot for the kids and the community. It builds kids' confidence, and that, to me, is the best thing you could ever do, to build someone's confidence."
When asked about his most memorable moments with Emeril Lagasse Foundation, Bruce recalls: his first meeting with Chef Emeril and Alden in New Orleans; seeing the impact and commitment of students, teachers and attendees at the Foundation's annual signature fundraising event Carnivale du Vin, among many others.
"You can see the results and how the Foundation is really helping. Over the years, I've seen the success blossom."
Bruce began supporting Emeril Lagasse Foundation as an attendee of our signature events, and now, a decade later, his is one of our program's key champions.
"This is one of my favorite nonprofits to support," Bruce shared. "It puts a smile on my face! They're responsive. They're thankful, and it's a huge win-win."
Before his work with Emeril Lagasse Foundation, Bruce supported the University of California at Santa Cruz. He helped to procure saltwater desalinization equipment that would later end up in Watsonville, tying him to the Pajaro Valley, and in turn, our very own Emeril's Culinary Garden & Teaching Kitchen school partner, Starlight Elementary!
We are inspired by Stephen Bruce's commitment to our signature program and his dedication to the students, families and communities we serve.