Bridget Harrell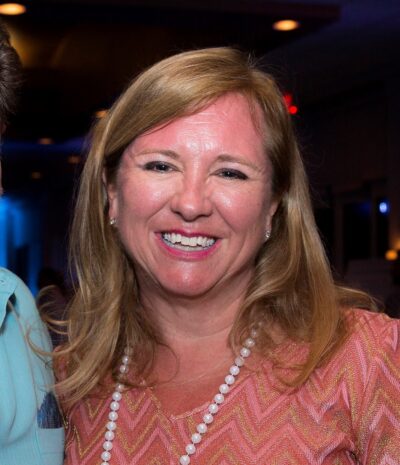 Bridget Harrell founded Velocity Solutions in 1995.  She now serves as Chairwoman of Velocity Solutions, the leading provider of revenue enhancement solutions to regional and community banks and credit unions across the country. Velocity's solutions are designed to drive new accounts, increase transactional activity, generate new sources of fee income, foster account holder loyalty and address regulatory scrutiny.
Bridget is an avid supporter of the fine and performing arts, having served on the board of The Bellamy Mansion Museum of Fine Arts, donating regularly to the Broward Center for the Performing Arts in Fort Lauderdale, and sponsoring a variety of other performing arts centers and programs in Wilmington, NC. She has also served on the advisory council at The Episcopal High School.
In 2011, Bridget was presented with the "Humanitarian of the Year Award," from the Cape Fear Chapter of the American Red Cross.  The Humanitarian of the Year award, presented annually by the American Red Cross, recognizes local individuals or groups whose efforts and accomplishments have made the community a better place to live and work.
Bridget has been passionately involved with the Juvenile Diabetes Research Foundation (JDRF) since her son Carr was diagnosed with type 1 Diabetes in April 2008.  She has served on the board of directors for JDRF in the Triangle/Eastern NC Chapter and the Coastal Carolina branch. Bridget is also a key supporter of JDRF's Artificial Pancreas Project initiative.
Bridget is a native of North Carolina, and holds a Bachelor of Arts in English from Appalachian State University. She currently resides in Wilmington, North Carolina and Fort Lauderdale, Florida.