Robert Goldstein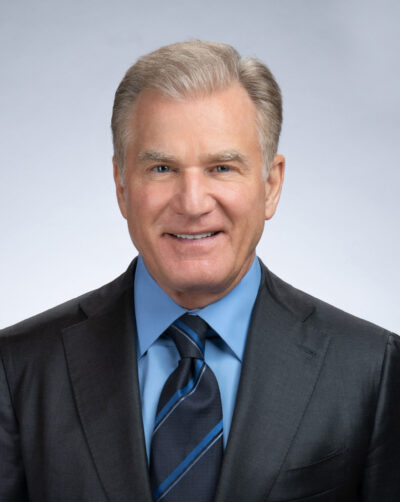 Rob Goldstein is Chairman and Chief Executive Officer (CEO) of Las Vegas Sands (LVS), assuming that role in January 2021 after serving in a variety of leadership positions since joining the company in 1995.
As CEO, he provides strategic direction to the company's global properties, guides the pursuit of new development opportunities and oversees the company's efforts to continually maximize value for its shareholders. He also is focused on driving LVS' industry-leading approach to compliance, furthering the company's efforts to be a good community partner and ensuring LVS remains widely recognized as a best-in-class employer.
Prior to this leadership role, Mr. Goldstein was LVS' president and chief operating officer (COO), as well as president of global gaming operations, where he was responsible for every facet of the company's industry-leading gaming operations in Asia and the United States. As the president of global gaming, Mr. Goldstein set the direction for the company's gaming business from the hiring of key personnel to the development and execution of strategic initiatives. His leadership helped LVS achieve a significant number of industry records for financial performance and also positioned the company as leader in the important area of regulatory compliance.
One of the most respected and knowledgeable hospitality and gaming executives in the industry today, Mr. Goldstein joined LVS during the planning phases of The Venetian in Las Vegas, the company's first Integrated Resort. By attracting leading retailers, restaurateurs and important leisure attractions, he helped shape the identity of the property and set the stage for its long-lasting success. From 1999 to 2010, Mr. Goldstein served as president and COO of The Venetian, as well as The Palazzo Las Vegas, a 3,000-all-suite hotel which is connected to The Venetian and opened in 2008.
Mr. Goldstein graduated from the University of Pittsburgh and received his law degree from the Temple University School of Law. He and his wife, Sheryl, reside in Las Vegas and are active in the local community. Mr. Goldstein serves on the Board of Directors of Opportunity Village, The Adelson Drug Rehabilitation Clinic and the Emeril Lagasse Foundation. The couple has two adult children, Scott and Courtney.