Suzanne Pride Bryan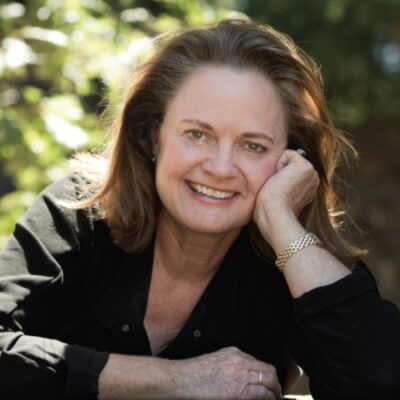 Suzanne Pride Bryan is co-owner of Pride Mountain Vineyards in northern California's wine country. The vineyard, where the first grapes were planted in 1869, was purchased in 1989 by her parents who were looking to retire and "do a little farming." Grape growing soon included wine-making with the family's first vintage in 1991 and the rest was history with every subsequent vintage being heralded by wine enthusiasts. When her father, founder Jim Pride passed away in 2004, Suzanne and her brother Steve inherited the property with the blessing of their mother, co-founder Carolyn Pride, and have managed it since with the help of their talented full-time staff of 45 employees. Suzanne feels it is a privilege to carry-forward their parents' vision for the winery which was selected by Robert Parker, Jr. as one of the world's greatest wine estates in his book by the same name. Their award-winning wines have been served at the White House on dozens of occasions across the last four presidential administrations and have appeared on the Wine Spectator's "Top 100 Wines of the World" list numerous times.
Suzanne is proud to serve on the Board of Directors for the Emeril Lagasse Foundation and to contribute to the inroads that founders Emeril and Alden Lagasse and the board have made to help under-served youth across the country. She is also a past member of the Philanthropic Board for the University of the Pacific Arthur A. Dugoni School of Dentistry in San Francisco. When not at the winery, Suzanne works tirelessly to promote worthy causes by helping organizations raise money for the disadvantaged in our communities and for cancer research, including the San Francisco 49er Foundation and the V Foundation for Cancer Research. She and LPGA star golfer Cristie Kerr make "Curvature" wines and together they contribute 100% of the proceeds towards the fight against breast cancer. This project has allowed for the establishment of the Suzanne Pride Bryan Breast Cancer Research Fund at Stanford University for the tracking of genomic data from breast cancer patients.
Suzanne graduated from the University of California at Berkeley and worked in management in San Francisco's Financial District for over a decade before serving as a director at Pride Institute, the world-renowned dental practice management organization. In 2003 she accepted her father's request to join the team at Pride Mountain Vineyards. Suzanne and her husband Stuart Bryan have two grown daughters: Elizabeth, an interior architect, is married to chef Scott Grewe and is living and working in New York; Kathryn is working at Pride Mountain Vineyards, representing the third generation, and living in the Napa Valley.