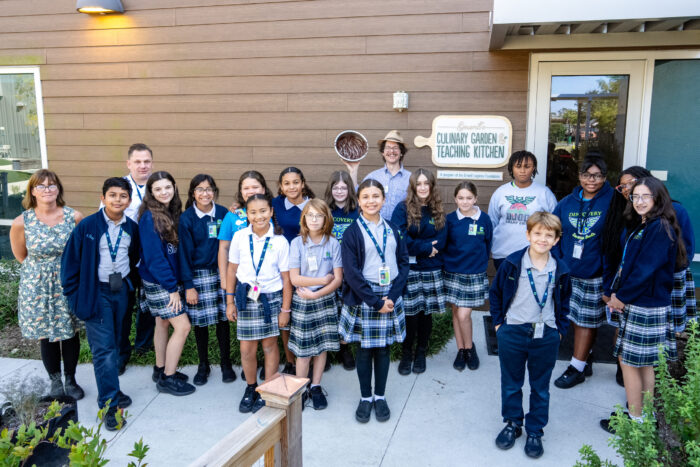 Academic Exploration and Culinary Artistry at DJOD
In preparation for our annual Carnivale du Vin, students at Dr. John Ochsner Discovery Health Sciences Academy worked with local New Orleans Chocolatier, Christopher Nobles from Piety & Desire Chocolate to create a special treat for our guests.
Together, Chris and the students picked herbs from the Emeril's Culinary Garden on campus, and prepared them in the Teaching Kitchen!
Their finished products included two decadent chocolates, Lavish Lavender and Mixed Mint!
We were happy to present their creation to the guests at our annual Beneficiary Luncheon, this year hosted at none other than the same school site at which it was prepared, DJOD.
Click here to learn more about the amazing work being done in our Emeril's Culinary Garden & Teaching Kitchens and check out some pictures of the chocolate making class below!