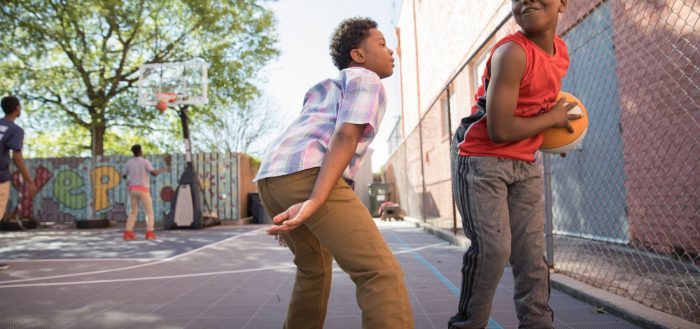 Meet the 2018 Fall Grant Recipients
In support of our mission of creating opportunities to inspire, mentor and enable youth to reach their fullest potential, the Emeril Lagasse Foundation is proud to distribute over $245,000 to non-profits throughout the South as part of our Fall 2018 Community Grants Program
Take a moment to get to know six of our inspiring grant recipients that support projects and initiatives within the culinary, arts and life skills development areas.
Camp Southern Ground
To support Camp Southern Ground's youth camp programs. Each summer, Camp Southern Ground hosts children ages 7-17 for week-long overnight camp with programs of purpose involving superior nutrition, nature, music, arts, patriotism, and leadership. An inclusive camp, Camp Southern Ground brings together typically developing children, children with Autism Spectrum Disorder (ASD), learning and attention issues such as ADHD, and Dyslexia, and social or emotional challenges. The camp also supports and includes children of military families as a vital part of its camper population
Covenant House
To support Covenant House's The Gift of Hope Campaign which will increase the number of youth served and repair, renovate and improve upon the space of the physical campus. For 30 years, Covenant House has provided comprehensive residential and supportive services to homeless, runaway, and at-risk youth ages 22 and under, including mothers and their children. They have helped 30,000 kids leave the streets, achieve stability, and either reunite with family or build the skills and resources needed for independent living. Covenant House is the only 24/7 Emergency Crisis Center for at-risk youth in Louisiana
Crescent City Schools
To support the Culinary Education Program at Paul Habans Charter School in Algiers. Crescent City Schools is a charter management organization founded by two veteran educators to address the specific need of transforming failing schools in New Orleans, Louisiana. The mission of Crescent City Schools is to support and develop open enrollment charter schools that raise student achievement and prepare students for college. The Culinary Education Program will focus on project-based learning with an emphasis on developing culinary skills, an understanding of sustainable food sources and choices, and increasing students' overall knowledge surrounding nutrition.
Edible Schoolyard New Orleans
To expand and redesign the garden and culinary education space at Phillis Wheatley Community School to make it a highly functional teaching space and community asset. Now in its fifth year of programming at Phillis Wheatley Community School, ESYNOLA's work is growing in size each year, in terms of garden footprint, and number of children served. Expansion of the Wheatley garden will enable them to begin offering culinary lessons and more food-education events, greatly enhancing their impact on the 481 Wheatley students who attend ESYNOLA classes each week.
The Ecology Center
Founded in 2008, The Ecology Center (TEC) aims to reconnect people and the community to the natural ecosystem. Our grant will support programming in 2019 for Road Trip, a mobile ecological experience on the wheels of a double decker bus that is newly retrofitted and equipped with a kitchenette, a rooftop garden, and interactive solutions-based experiences. With the foundation's support, Road Trip will provide project-based education around gardens, healthy eating, sustainability, and creative problem solving to 5,000 students and 2,500 community members across Southern California in 2019
Youth Empowerment Project
To support YEP Enriches, which includes: YEP's Afterschool program, Summer Camp, and Camp Mariposa. All three programs are free of charge, and provide year-round enrichment opportunities to children between the ages of 7-18. Founded in 2004, the Youth Empowerment Project (YEP) is the largest non-profit organization in New Orleans focused on providing comprehensive mentoring, education, employment readiness and enrichment services to underserved, at-risk and disconnected youth. Each year, YEP serves over 1,200 vulnerable children and youth between the ages of 7 and 24; providing them with an array of services that address their complex needs.
The Emeril Lagasse Foundation is proud to continue supporting organizations dedicated to helping youth reach their fullest potential. Learn more about causes making a difference here.