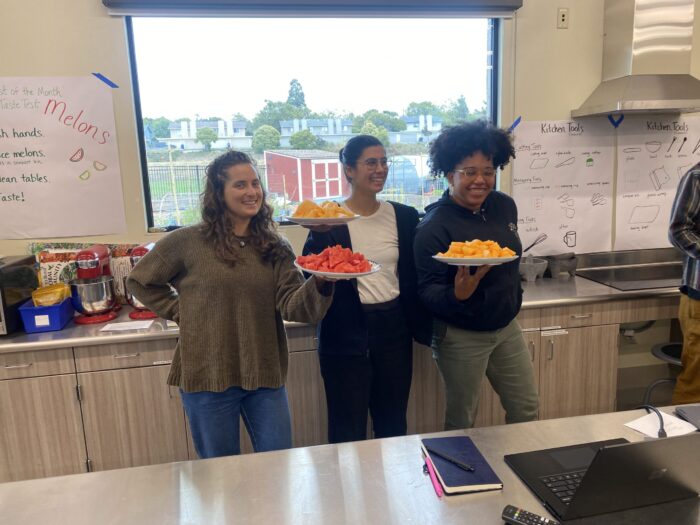 Emeril's Culinary Garden Teacher Trainings in CA
Our Signature Program continues to expand into schools across the country. But a kitchen is only as good as the chef within, and the same can be said for teachers charged with educating our youth.
We kicked off the school year with two teacher trainings for Emeril's Culinary Garden & Teaching Kitchen for our school partners in California. The training was held in the recently opened facilities at Starlight Elementary in Watsonville, CA which our Foundation helped build.  
The focus of each training was "what can be learned through cooking." Our objectives were to help teachers and staff gain confidence integrating cooking with academic subjects and to guide them toward making connections between our one-of-a-kind curriculum and the unique needs of their students and school community. 
As a result, more students will be taught math, science, English, history, arts and life skills in the teaching kitchen this year.  
Katie Mularz, Emeril Lagasse Foundation Program Director, traveled to California with our curriculum partners from Life Lab to conduct the trainings. 
Click here to learn more about how you can get involved with Emeril's Culinary Garden & Teaching Kitchen.